Logo and our design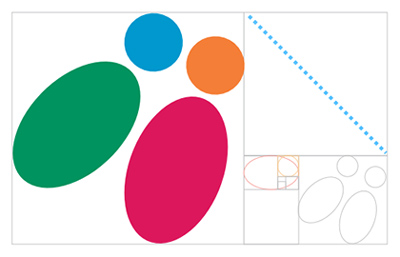 The symbol was two robots as a student and the academic advisors or the educaionconsultant who have accompanied them on the journey of education. In the meantime, UNIMATE is also the name of first industrial robot, symbol of the humandevelopment.
The symbol was designed by applying the golden ratio and the four-color theorem to the robots for creating harmony, solidity but ensure modernity in design, whichfound in great architecture like Giza, Parthenon, Mona Lisa or The Creation of Adam.4 colours are Orange for young enthusiasm, success, Green is growth, friendly,wealth, Red is for confidence, power and pride, Blue is for wisdom, stability andseriousness.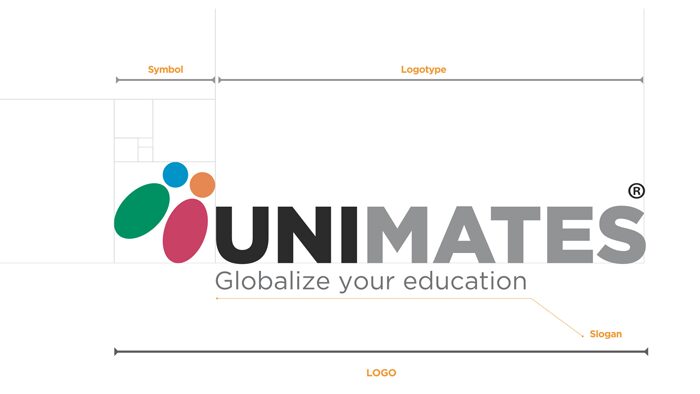 The name UNIMATES is created by combining UNI and MATE in pural.
The prefix uni- which means "one" is an important prefix in the English language. While the suffix -mates which means friend, partner. Together the letter UNIMATES was used widely by friends in univeristy.
To statement our mission as an academic companion of student, encourage them to accept all challenges by globalize an education. Beside, we also have mission to support our education partner – prestigious institutions all around the world.
The logo should be produced from a master artwork, and use the full logo, the only time you should use the symbol alone is on the UNIMATES website or social media channels where there are other elements to help the user recognise the brand.
The logo can be acompanied with a slogan/year tagline which can be changed to follow the company mission.
Year of 2021-2022 slogan/tagline: Globalize your education

UNIMATES Logo was registered to National Office of Intellectual Property for brand protection, registration number as4-0329943-000, since 2018 under Intellectual Property Law 2005 of Vietnam. This is why you can find the symbol R onour trademark, which made UNIMATES is among few of education register their brandname, also telling to our customerthat we will try our best to worthy for our mission and telling to our partner that we've respected their brandname andhave our professional team to support them in Vietnam. That's why many pretigous schools have choosed UNIMATES toprepresent their recruitment in Vietnam.